Boston-based software company Neurala – the company behind The Neurala Brain, which is creating quite a buzz in the drone industry – has been recognized as one of the most innovative AI companies in the world.
Read the full announcement, which originally appeared on the Neurala blog, below:
____
Deep learning neural networks company Neurala has been selected for inclusion in CB Insights' Artificial Intelligence 100 list, a ranking of the 100 most promising private artificial intelligence companies in the world. Neurala was chosen from the more than 1,650 companies that applied or were nominated.
"This is a fitting end to a big year for Neurala, and it is an honor to be included in this prestigious list," said Massimiliano "Max" Versace, co-founder and CEO of Neurala. "2018 will be the year for learning on the edge and building a super brain. We are excited to be leading the charge, poised and ready to transform industries, and excited to take part in changing the world for the better through artificial intelligence."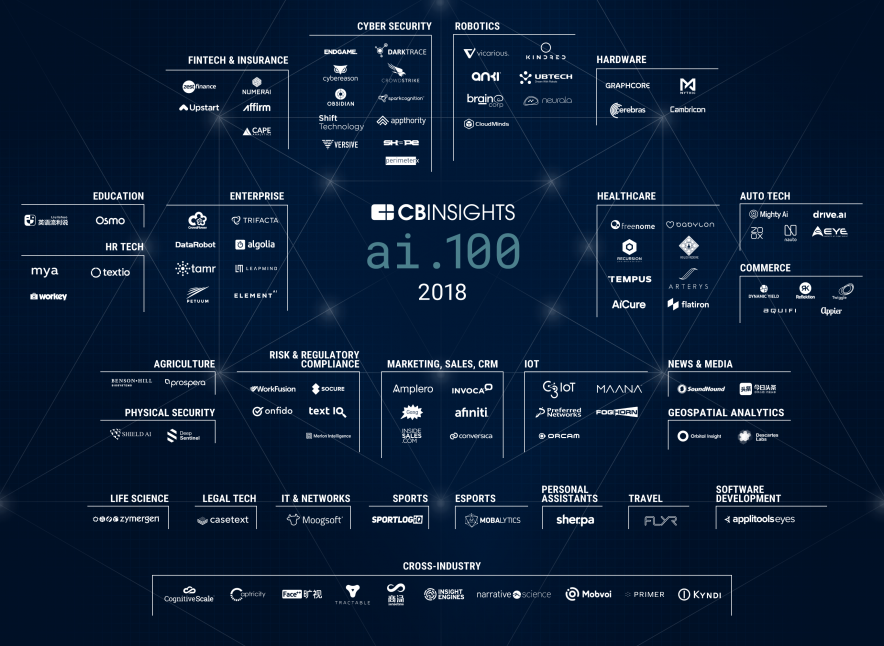 Neurala is the company behind The Neurala Brain—deep learning neural network software that makes smart products like cameras, robots and drones more autonomous and useful. Neurala uses a bio-inspired approach to mimic the way the human brain learns and analyzes its environment. Neurala's deep learning neural networks (DNN) software can operate locally "on the edge" and features patented edge-learning technology so that devices can learn in 1.2 seconds what would take a traditional DNN 12-23 hours to converge.
In 2017, Neurala celebrated many other notable milestones:
Raised $14 million in Series A funding
Added important new employees in engineering, marketing and sales, tripling the company's size
Moved into a new 8,000-square-foot headquarters in Boston
Opened a satellite office in Silicon Valley
Doubled number of customers
Released significant new capabilities, including patented edge learning technology
Gave thought leadership talks at AI World, InterDrone, AUVSI, GTC, and TechCrunch and secured the keynote address at 2018 Mobile World Congress
CB Insights' AI 100 recognizes the teams and technologies that are successfully using AI to solve big challenges. "Last year's AI 100 enjoyed amazing success in the year since earning this recognition. 55 of them went on to raise additional funding nearing $2B and 5 were acquired.  This year's list was culled from 1,000+ applications and looks even more impressive. These are companies using artificial intelligence in industries from drug discovery and cybersecurity to robotics and legal tech.  I'm happy that CB Insights is able to shine a light on the founders and companies that will revolutionize these industries and look forward to seeing what they do in 2018 and beyond," Said Anand Sanwal, CEO & Co-Founder of CB Insights.