Voatz announces the successful completion of its elections in the US and Canada as part of the 2022 election cycle. Nearly half a million voters were eligible to use the Voatz system during this election cycle across multiple jurisdictions.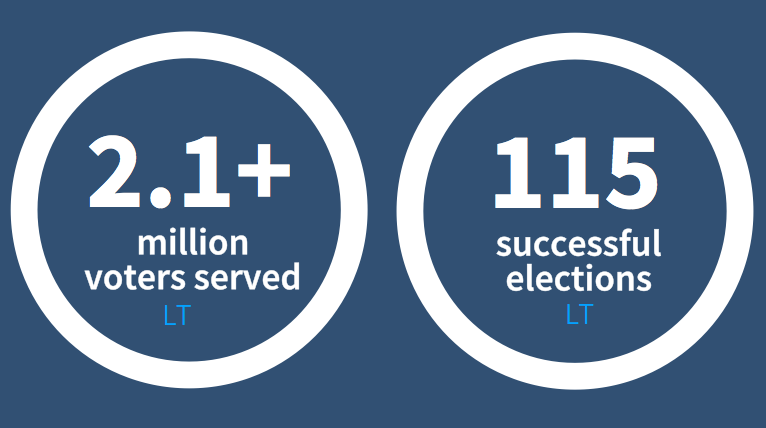 As of this release, Voatz has successfully completed 115 elections and enabled more than 2.1 million voters to cast their ballots in a secure, accessible manner using the convenience of their personal devices. The Voatz team is extremely grateful for the trust and support it has received from various election officials, administrators and voters globally.
"Our team has been working tirelessly to expand access and security in elections." said a Voatz spokesperson. "We strongly believe that technologies such as ours can play a significant role in rebuilding trust and making the electoral process safer and truly accessible for all. The groundwork to conduct large scale online elections has now been laid and we are super excited to embrace the opportunities ahead."
Voatz is at the forefront of providing accessible, secure remote voting for all citizens and has established itself as a global leader in delivering successful elections especially in high threat scenarios. Its award winning mobile first election system continues to receive high praise from citizens and administrators alike.


About Voatz 
Voatz is an award-winning mobile elections platform that leverages cutting-edge technology (including remote identity verification, biometrics and a blockchain-based infrastructure) to increase access, auditability and security in elections. Since 2016, Voatz has served more than 2.1 millions voters across 115 elections with national/state/municipal governments, universities, nonprofits, and major state political parties. Voatz specializes in delivering successful elections in high threat environments.
___